Base of input and output for Java applications
.
For Java applications this class sets the basis for comfortable and robust input and output. Recurring I/O tasks are handled here
To have this comfort (compared to the Spartan default features for Java applications) the system streams are decorated by Reader / Writers and two
TeeWriter
s are utilised in the following way: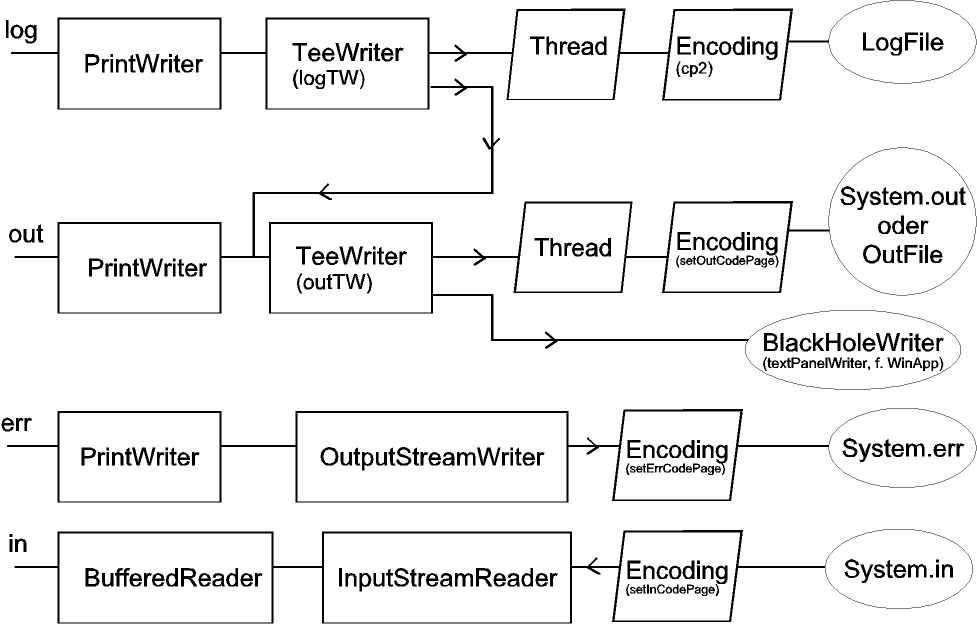 The I/O structure (click for full size)
(To an ugly
text depiction
for browsers with defaulted graphic support.)
Applications extending
App
get these functions automatically by an associated
AppIO
(and an
AppBase
) object.
©
Copyright 2000 - 2005 Albrecht Weinert