A set of properties
.
A
PropMap
object features a set of String-String key value pairs. So it is a
Map
. The class is quite similar to
java.util.Properties
respectively to
java.util.Dictionary
. Under circumstances, often given and defined below,
PropMap
is the better choice than any of the standard
Map
s.
The interface's
Map
freedoms are limited a bit (beyond <CharSequence, String>):
Keys and values are character sequences (hence internally Strings).
Keys are not empty and do not have surrounding white space.
(Especially they never begin or end with a blank.)
As already contracted by
Map
, keys are unique. A
PropMap
object is by this condition a set (
Set
); see also
entrySet()
respectively
keySet()
).
According to the "non empty non white space surrounded" condition, many methods accept
CharSequence
s as parameter for the key, which they strip from surrounding white spaces, should those be there. See
TextHelper.trimUq(..)
. If the key is then still not empty, it is accepted and used as such.
Class and object relations
This class
PropMap
is the parent of
AppLangMap
and
de.frame4j.util.Prop
in the same package. The pedigree
Prop
->
PropMap
->
AbstractMap
separates
Collection
's aspects clearly from many extra services for applications, Servlets and else, especially for
de.frame4j.util.App
's inheritors.
Figure 1 shows those relations between the mentioned types, namely
PropMap
, its inner classes
PropMapHelper.Entry
,
PropMap.EntrySet
and
PropMap.KeySet
, as well as
Prop
and
AppLangMap
and the Java-Collection-Framework's classes and interfaces.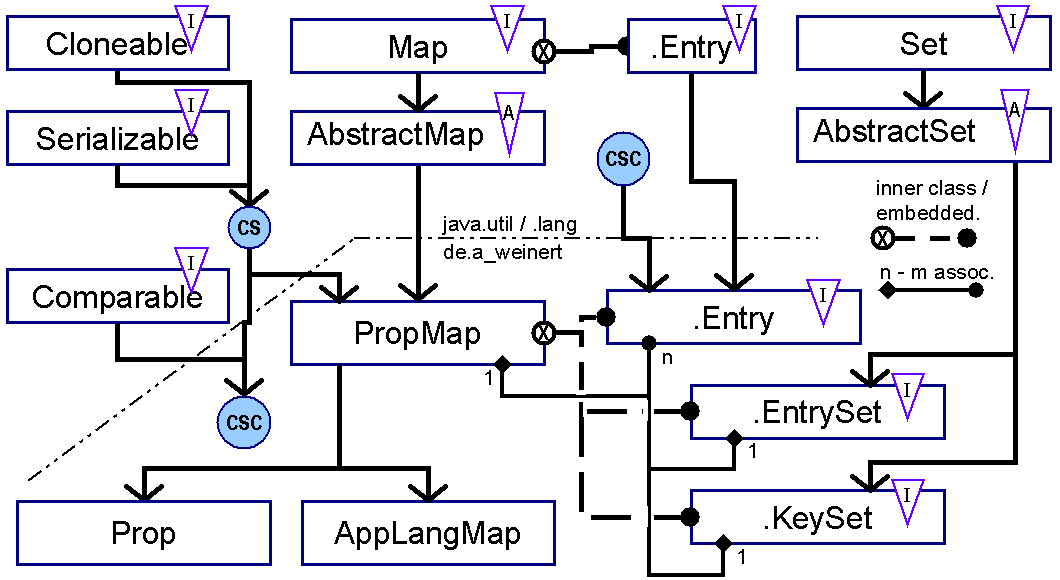 Figure 1: PropMap and the Collection-Framework — relations.
(Click the picture for full size and sharpness.)
de.frame4j.util.PropMap's  and .Prop's application background
Primary intended usage of
PropMap
(and of its inheritor
Prop
) is the settings of modes and options as well as the handling and evaluation of start parameters for applications of all kinds as well as for other single objects (Beans).
One logical consequence was the limitation to <non empty String, String> <key, value> pairs, with the additional conditions of
keys not being surrounded by whitespace and
allowing empty and null as value.
All (nearly all) those settings of applications, Servlets and so on are given as character sequences (in text form) in the beginning, be it as command line parameters, contents of .properties, .ini or .xml files or as (parameter) attributes in a .html-tag.
As second consequence of the main intended usage is a wide support for "prefixed" and "indexed" properties, by optional special handling for exemplary keys like
uhu9 uhu09 uhu[9] de.uhu de_DE.uhu en_GB.uhu[123]
.
Design aspects, optimisation goals and limits
The main intended usage for mode, controlling, options handling and evaluation of parameters (see
Prop.parse(String[], CharSequence)
) means for such use cases, that a "
Map
" of (application) properties
a) more often is of small or medium size of from about 30 "
Entry
s" up to about 200, more being exceptional
and that
b) a "two phase" pattern of usage (or life cycle) is the rule:
Phase 1: Constructing, building, adding of entries
and afterwards
Phase 2: utilisation with now fixed endowment of keys.
And usually phase 1 is done in exact one thread (initialising the application, Servlet end so on).
To put it short, the designated normal use case pattern is:
Make and modify) the PropMap in one thread completely, and then use (read, copy, clone) it unmodified in one or more other threads.
Applications sticking mostly to this frequent pattern of usage are served by this class and its inheritors quite well and with less consumption of resources than the standard alternatives. So
PropMap
and its extensions may be a good choice even when the extra features and services are not needed.
The generation of subsets is often needed in above mentioned phase 2 and is normally quite expensive. Here is a cost optimised realisation (by
subSet(CharSequence)
).
Hint 1: Allowing null as value, goes beyond what
Properties
is willing to forbear. Here it is used to distinguish an empty from a not yet set value. If that difference is not needed or disturbing it can be masked away by using
getString(key, "")
bzw.
getString(key,
ComVar.EMPTY_STRING)
,
which will substitute the empty String for null.
Hint 2: The methods
equals(Object)
and
hashCode()
of standard containers (including the parent class
AbstractMap
) are (have to be) quite expensive. They are optimised here finally.
©
Copyright 2004 - 2006, 2008, 2009 Albrecht Weinert.